The Problems with Plastics: An Introduction
The team of Pod črto, a Slovenian investigative media outlet, looked at our own plastic footprint and tracked what happens to plastic packaging after it has been used and discarded.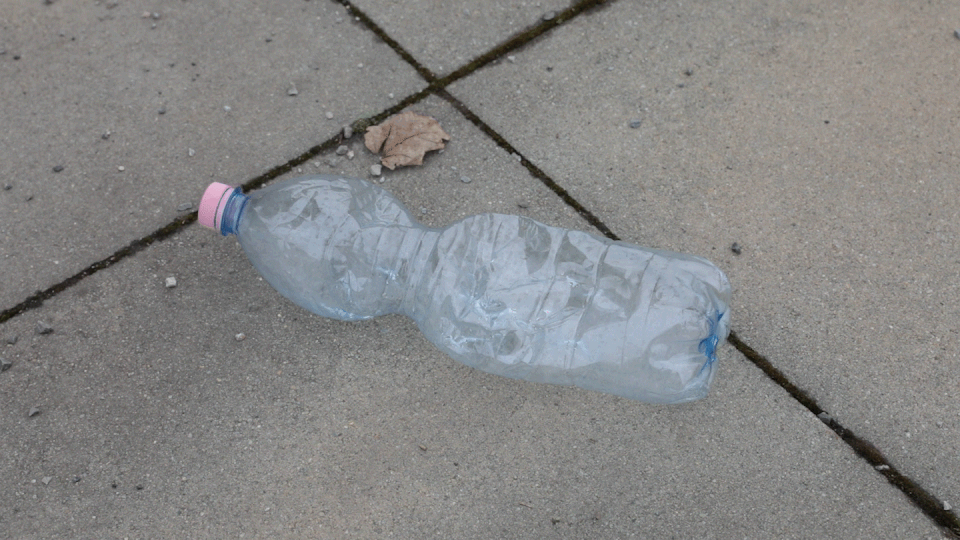 Original article in Slovene: Problemi s plastiko
Pod črto started investigating the topic of plastics in the spring of 2022.
That is when, as part of the European Data Journalism Network (EDJNet) and in cooperation with Deutsche Welle and five other European media organisations, we collected data on pledges made by companies regarding the use of plastic packaging.
As part of the project, we reviewed two decades of pledges by food and beverage companies headquartered in Europe. We identified 98 pledges made by 24 different companies.
Among these, only 19 pledges were aimed at reducing consumption of plastic or decreasing the amount of virgin plastic. More than half of the pledges were only made in the past few years, with the expected target to be attained no earlier than by the end of 2025.
In cases where the deadlines for the implementation of these pledges had already passed, the results were not good, though: as many as 68% of pledges were either not met, or the companies simply never reported on them again. When companies failed to fulfil the pledges, they quietly withdrew them or changed the previously set goal. The pledges made voluntarily by the companies have therefore not proven to be particularly successful so far.
At Pod črto, we decided to shift the focus of our investigation from private companies' pledges to the systemic issues of plastic waste management in Slovenia. We set out to answer the question of what happens to plastic packaging after it ends up in our bins.
Global plastic production continues to be on a steep rise every year. All the virgin plastic is piling up on the existing 8.3 billion tons of plastic which had been produced by 2017. Of this, 6.3 billion tons is plastic waste.
We published a series of articles and podcasts with a focus on plastic packaging. According to OECD data, the largest share of plastic products and waste is packaging, which also has the shortest lifespan, as it is mostly used just once before it is discarded.
To avoid bombarding you with numbers, we decided to check our own "plastic footprint" as part of the investigation. Members of our team – a total of 5 households with ten human and seven animal members – collected all their plastic packaging for a period of 14 days in November 2022.
This is the total amount of packaging we collected, laid out into a 3.6m by 3.7m square.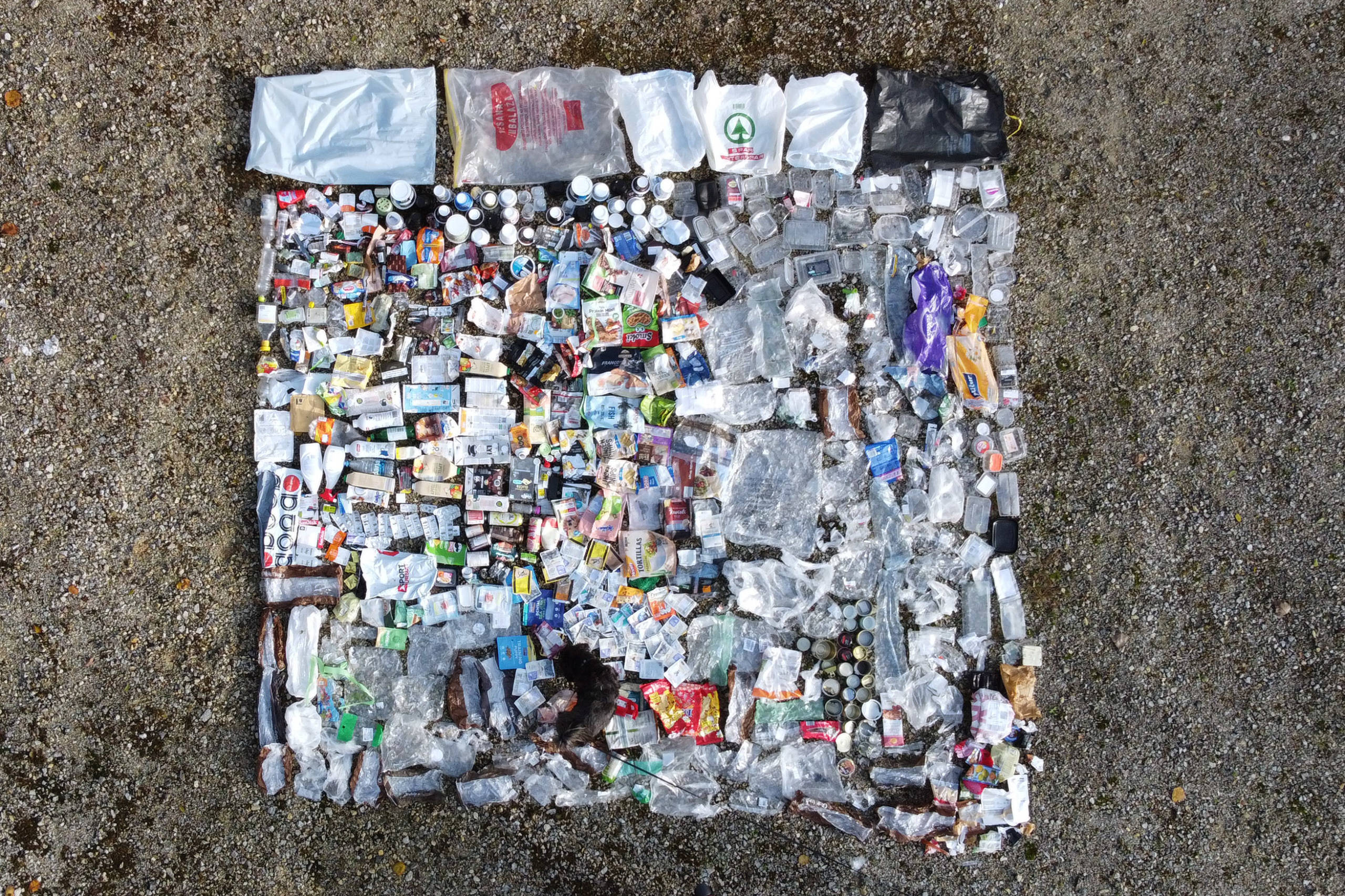 If we were to collect all our plastic packaging waste for a whole year, it would cover an area of 346 square metres (to illustrate: the blue dot on the right side of the image below is a human from the bird's eye view).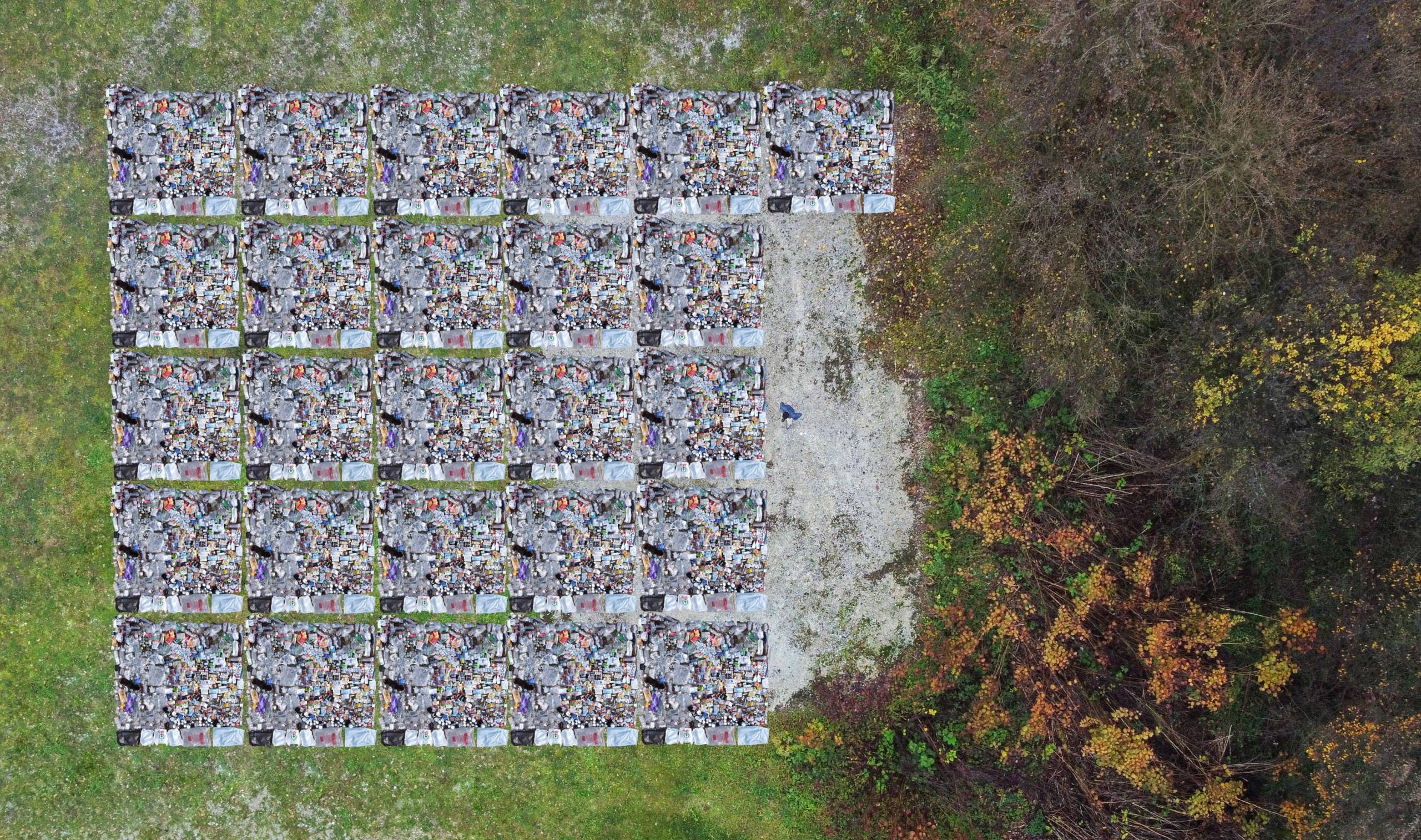 After taking these pictures, we collected the packaging waste again and took it to the landfill.
And that is precisely where our investigation into the systemic problems of packaging waste management began.
In our investigation, we uncovered why piles of uncollected plastic packaging have been accumulating in Slovenia in recent years, how much the taxpayers had to pay for its removal under state intervention measures, and where the accumulated packaging waste ended up. We also analysed systemic regulations which ultimately allowed for all this to happen, and explained why Slovenia is currently violating the European Directive on Waste.
(Translation: Dominik Osvald (Voxeurop) and Pod črto)
The Problems With Plastics project contributors:
Head of investigation and editor: Taja Topolovec
Journalists: Neja Berger (articles and podcast), Hana Radilovič (podcast)
Data collection and analysis: Neja Berger
Data verification: Nina Hlebec, Hana Radilovič
Infographics, photos and design: Metod Blejec
Video recording and editing: Una Rebić
Aerial videography and photography: Neja Berger
Podcast audio editing: Lucijan Prelog
Podcast sound design: Milan Fras
Partnership coordination with EDJNet: Ana Gabrovec
The Problems with Plastics articles:
Articles from our investigation were published on European Data Journalism Network (EDJNet) webpage. 
The Problem with Plastics investigation was created within the framework of the European Data Journalism Network (EDJNet), an international project, which is co-financed by the European Commission between April 2021 and March 2023.